UPDATE: Two arrested for Mardela alarm activation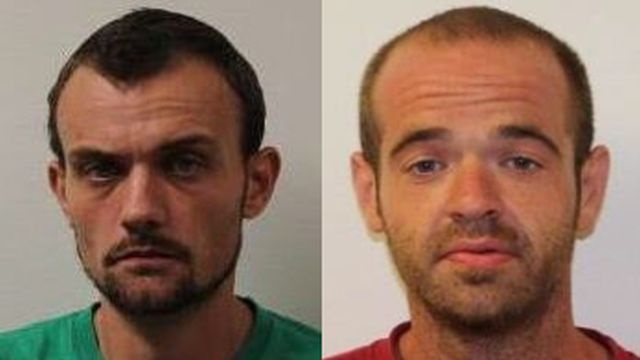 Two men have been arrested in connection to a Mardela Springs attempted burglary, after they were apparently identified via social media, in a surveillance photo.
The Wicomico County Sheriff's Office says on Friday, they arrested 30-year-old Warren Parker, of Mardela Springs, and 29-year-old Jamie Ruark, of Salisbury on attempted burglary charges.
According to the report, on June 27, a Deputy responded to an alarm activation on Riverton Road in Mardela Springs, where they found pry marks on the front door, and an open window. Investigators reportedly believe that once the alarm sounded, it scared the would-be burglars away. The Sheriff's Office says they posted a photo of the suspects on Facebook, that taken by the home's surveillance system.
Parker and Ruark were reportedly identified, and arrested. The two were charged with attempted burglary 4th degree, and malicious destruction of property. Parker was held at the Wicomico County Detention Center on a $6,000 bond and Ruark on a $10,000 bond.