UPDATE: Teen charged following vandalism at Hebron Carnival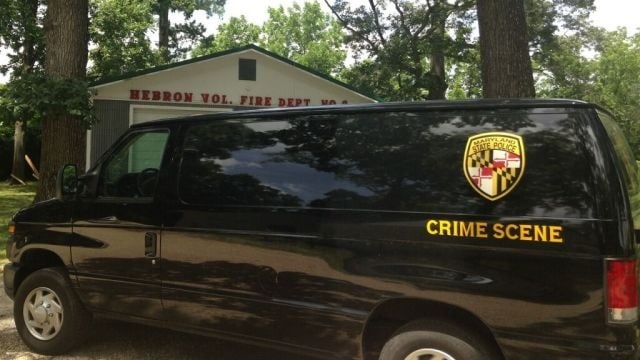 A Dorchester County teenager has been arrested, after the Hebron Carnival was apparently vandalized.
It all reportedly happened on Sunday. The Wicomico County Sheriff's Office says their investigation into the incident, started around 7:10 AM on Monday. According to the report, eight separate building on the grounds of the Hebron Volunteer Fire Department Carnival, were burglarized. The doors of the buildings were apparently forced open, causing several thousand dollars worth of damages.
Hebron Carnival officials tell 47 ABC, food and drink stands were destroyed along with the steel doors. A 50 inch LED flat screen television, and two free standing oscillating fans were reportedly stolen.
The Wicomico County Sheriff's Office says they worked with the Dorchester County Sheriff's Office, looking into a vehicle that had been stolen in Rhodesdale, and found in Wicomico County. The law enforcement investigation, apparently led to a 16-year-old boy, from Rhodesdale. Authorities say the teen later admitted to driving the stolen pickup truck from Rhodesdale to the Carnival Grounds, where he pulled the locked doors open, using a wire cable attached to the truck.
Investigators say they were able to recover the stolen property. The 16-year-old was charged with burglary 2nd degree, theft $1,000 to $10,000, and malicious destruction of property. He is reportedly now being held by juvenile authorities, pending a future court appearance.