Thousands turn out for DSF kids health fair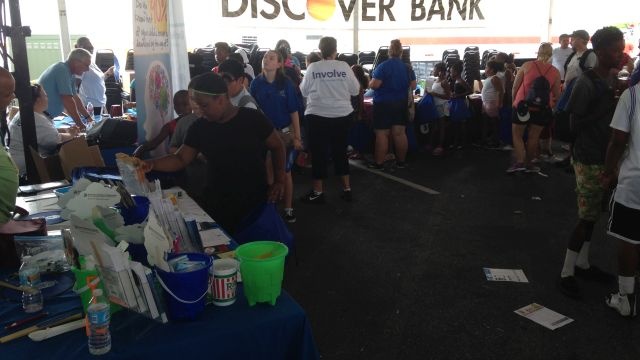 The Delaware state fair welcomed more than two thousand children to their kid's health fair Tuesday.
According to a 2011 study conducted by Nemours, roughly forty percent of children between the ages of 2 and 17 were overweight or obese in the state of Delaware.
Nemours along with more than 20 other organizations joined together Tuesday afternoon to promote healthy habits for children. They did this by incorporating games, shows, and displays that promote good health.
Kent Kids brought a display to show how much sugar children intake when consuming sodas and juices.
Amanda Meade, one of the health fair coordinators says, "They let the child pick up the sugar and see how heavy it is. I think it really brings it to life for them."
Although the fair was just for one day, organizations hope the information learned will last a lifetime for the children who participated.