Sen. Carper attends 96th annual fair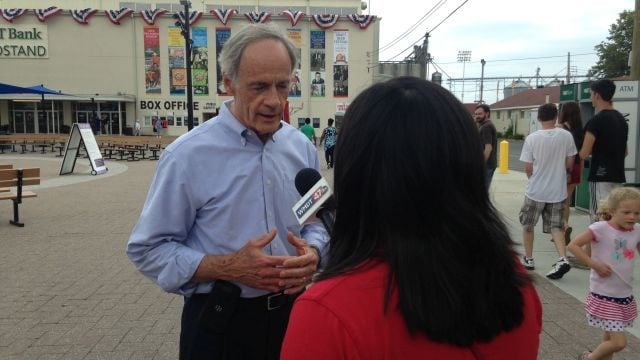 Year after year, the Delaware State Fair brings in crowds of people. For some, it's their first time while it's a tradition for others.
47 ABC caught up with Senator Tom Carper on Monday who attended for his 42nd year in a row. According to Senator, a lot has changed over the years but it's just as fun nevertheless.
He says one of his most memorable times comes from when he first visited.
"We had a huge rainstorm there was no drainage system and I remember rolling up my pants legs and taking my sandals off and just walking around in almost knee high waters. It was quite an experience but I had a great time." Says Senator Carper.
Shortly after we spoke to him, Senator Carper hung around to speak with other fair-goers before traveling to D.C.