Salisbury Escape Room opening soon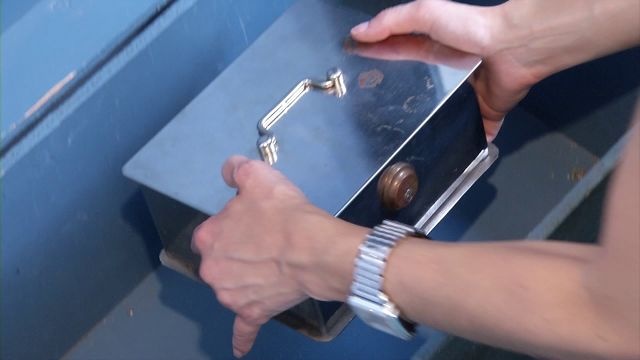 Have you ever dreamed of unlocking a secret code to open a lock or looking through a pile of assorted keys to find a clue? Well now you can, right here in Salisbury. Social Core concepts created Escape Salisbury and getting in is the easy part.
CEO and owner of Escape Salisbury, Andy Kitzrow, says these challenge games are often found in larger cities like New York and Washington D.C. but Kitzrow says this will be good for the local economy in Salisbury.
Kitzrow tells 47 ABC, "I saw the void there but I also really was interested in partnering with some of our local downtown in the revitalization efforts that are going on there. We're really about tourism so the more people we can get to come to our area whether it's the county, the city and stay, spend money is good for everybody."
Kitzrow also gave a few pointers on what to do when you test your skills inside the escape room.
Kitzrow tells 47 ABC, "There's three major things, teamwork because there's several clues happening all at once. Number two is you've got to look at things from a different perspective it is a secret agent room there's going to be clues there's going to be catch phrases not everything is what it appears. Number three is don't move anything unless you know its valuable or not valuable because certain things will be placed where they're supposed to be on purpose everything is done on purpose it's very systematic, and finally watch the clock you only got sixty minutes, you've got to move quickly but also move smartly."
And intricate. Throughout the room, the ottoman housed a magazine, which contained a clue, leading to another key, which led to another room. Every breakthrough seemed to lead to another task!
Escape Salisbury is also partnering up with Roadie Joes, The Brick Room, as well as Echelon to provide food and drinks for guests. Doors officially open Saturday, July 11th and it costs just $18 a person. Any age is welcome to participate.