Positive Image stays undefeated, cools off ESVA Heat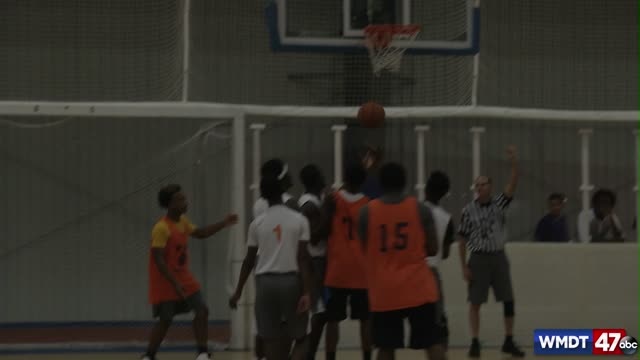 Tyler Nixon had 13 points, and nine straight in the final five minutes to push Positive Image over Distinct Design 57-45, in MD Supreme Summer League action Thursday night.
Positive Image (7-0) sparred back and forth with the Heat, and trailed for a good part of the game before running away in the final minutes. Tyrone Matthews also had 13 for Positive Image, and LiCurtis Whitney chipped in with 10. For the Heat, Tony Robinson netted 13, while Sheldon Payne chipped in with 12.
Both teams are back in action next Thursday, when Positive Image plays Distinct Design, and the ESVA Heat take on the host team MD Supreme.