New Castle County police begin body camera pilot program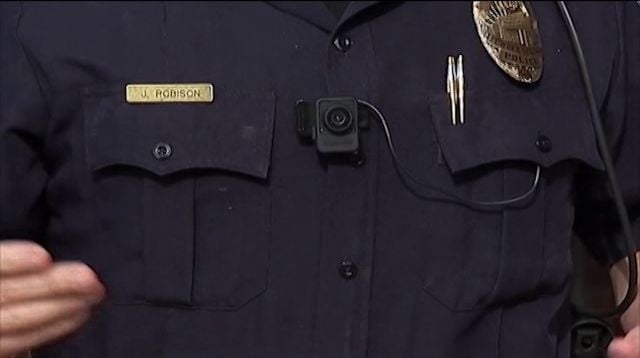 (AP) – Police in New Castle County have started to wear body cameras as part of a pilot program expected to expand throughout the department.
Officials announced the project Thursday. The department has purchased 10 body cameras, eight of which have been worn by officers in recent weeks.
The cameras were purchased with a state Justice Assistance Grant of about $10,000.
    
Police chief Col. Elmer Setting says his goal is to have his entire force of officers equipped with body cameras in the near future, noting that the cost of data storage is an expensive undertaking.
    
The county's police will wear the cameras, which record up to six hours of audio and video, on the front of their uniforms. Officers will also have discretion to turn the cameras off when needed.