Keeping the endangered safe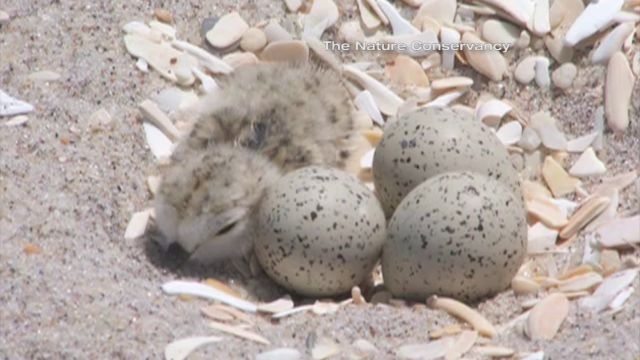 A portion of beach between Gordon's Pond and Herring Point in Delaware is now back open to the public according to Delaware Department of Natural Resources and Environmental Control officials.
The piping plovers an endangered shore bird species  nest yearly on the beach.    
The beach closes down as soon as the first nest is made and doesn't reopen until the birds have left.
"They're very susceptible to the beach traffic and pedestrians and if the birds are nesting sometimes they won't re-nest if they're disturbed off their nest," said Chief Wayne Kline of the State Parks Police.
The first plover nest was spotted in mid-May, however the tiny shore birds abandoned their nesting area for unknown reasons earlier this week according to DNREC.