Fireworks: knowing what's legal and illegal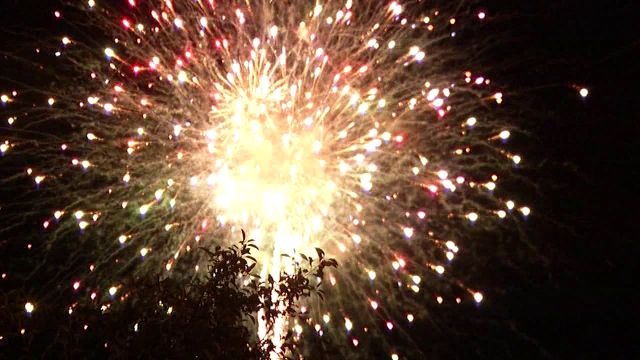 Fireworks are a big part of Independence Day, but often times, banned for home use. So which ones are considered illegal? According to Maryland State Fire Marshal Ryan Whittington, firecrackers, roman candles, and any firework that is shot from a mortar tube are just a few that could get you in trouble with the law.
Whittington tells 47 ABC, "You take the responsibility to light them you take the responsibility of what happens after it."
Whittington says if you're unsure about what's allowed and what's not, "If you have fireworks or you see that your friends have fireworks you want to call your local fire marshals office and see if they're legal to use. A simple phone call to your local state fire marshals office or your jurisdictional fire marshals office can give you those answers."
It may seem like fun and games but Whittington tells us if you are caught breaking the law in Maryland, you can get slapped with a $250 fine. But Ocean City could charge you up to $1,000 per misdemeanor. As far as someone getting arrested and serving jail time, Whittington says its not likely.
Whittington tells 47 ABC, "Our goal is to work with the citizens to enjoy their July 4th, their Independence Day, we just want everyone to be safe."
In Maryland a few that are considered legal? Sparklers, snap pops, snakes and party poppers. So what about Virginia and Delaware? According to the Virginia Department of Forestry, unless you are a licensed contractor, many types are illegal like firecrackers and other kinds of projectiles. If you are caught using or selling any, it is considered a Class 1 misdemeanor and punishable by up to 12 months in jail and a fine of $2,500. But there are still a few fireworks that are legal including whirligigs, sparklers and pinwheels. But no such luck in Delaware, if you do not have a permit, all fireworks are illegal.
Whittington tells 47 ABC, "We want everyone to be safe and when you play with items such as fireworks that can burn you or cause injuries to property that's not really something that we want to be able to happen here in our town."
If you would like to learn more about the specific laws in Virginia you may click here: http://www.dof.virginia.gov/fire/safety/fireworks.htm
For Delaware click here: http://delcode.delaware.gov/title16/c069/index.shtml