Chicks win 9th in a row, shutout Strutters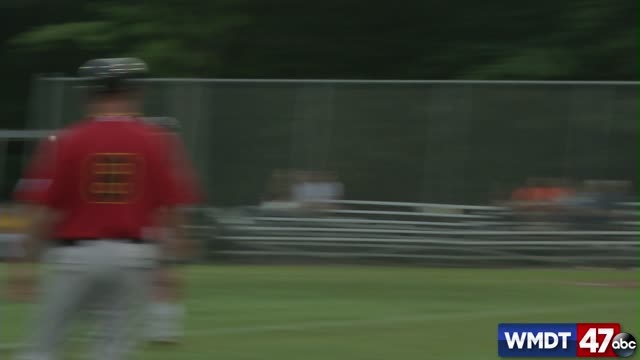 Dan Fein went eight scoreless innings, striking out 12 batters, and came away with another win as the Perdue Chicks won their ninth in a row, defeating the State Line Strutters 2-0.
The game was scoreless until the bottom of the sixth inning, when Kevin Lindsey slapped a double down the third base line, scoring Jessie Long. Just a couple batters later Kyle Goodwin would send a sac fly into right center field, scoring Brian Hudson and giving Perdue a lead they wouldn't let go.
The Chicks have their final regular season performance have their final regular season games on Sunday, in the form of a doubleheader when they travel to Princess Anne to take on Tri-County. The Strutters (7-11) also finish off their season with a doubleheader on Sunday, taking on the Thunder.