24 seek SBA loans for Baltimore riot property damage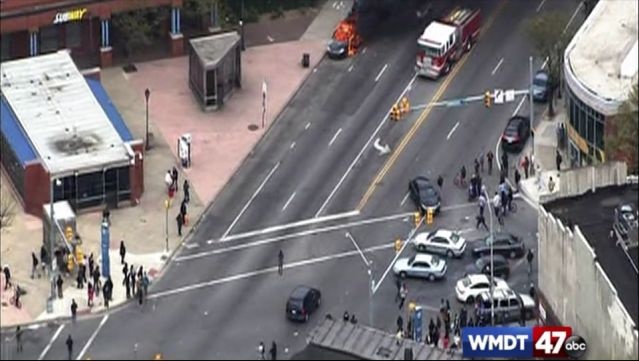 (AP) – The U.S. Small Business Administration says it has received 24 applications for loans to repair property damaged by rioting in Baltimore in April.
The agency said Monday that the applications submitted by Friday's deadline totaled $18,300. City officials say rioters damaged more than 380 businesses.
The low-interest loans are available to businesses, nonprofit organizations, homeowners and renters through a disaster declaration the SBA announced in May. Businesses have until Feb. 11 to submit applications for economic injury.
The SBA disaster declaration is separate from the presidential disaster declaration Gov. Larry Hogan is seeking. A presidential declaration would enable the state and Baltimore city to recover millions of dollars in riot-related costs.
Hogan's initial request for a presidential disaster declaration was denied. He appealed the denial last week.