UV Index – Don't forget to check.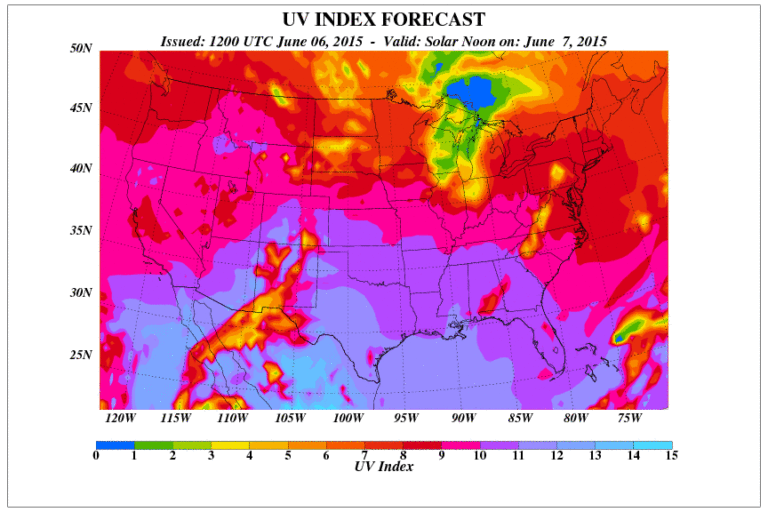 Now that the weather is getting warmer, it is important to check the UV index before leaving the house to hit the beach, or even spending any amount of time outside. UV stands for Ultraviolet radiation, and is simply a form of energy that makes its way to the earth from the sun. However, too much exposure to UV radiation is not good for humans.
Too much exposure to UV radiation can cause a variety of health problems, including skin cancer, premature aging of the skin (wrinkling), eye damage, and can affect the efficiency of the body's immune system.
The UV Index is given on a numerical scale, and provides a forecast of a person's expected risk of exposure to UV radiation. The scale ranges from 0 to 11, 0 being the lowest risk, and 11 being the highest.
There are also a variety of factors that can affect the level of UV radiation on a daily basis. Luckily, this is all done and calculated for you, so it is matter of checking the UV forecast before you head out the door in the morning to keep yourself and your friends and family safe and healthy. Our website provides you with a daily UV forecast. To access this forecast, and to learn more about the UV Index, go to http://www.wmdt.com/weather/beach-surf-forecast/uv-index/30108490.
Don't forget the sunscreen!
-Emily Lewis