UPDATE: Salisbury crash suspect reportedly going 70 MPH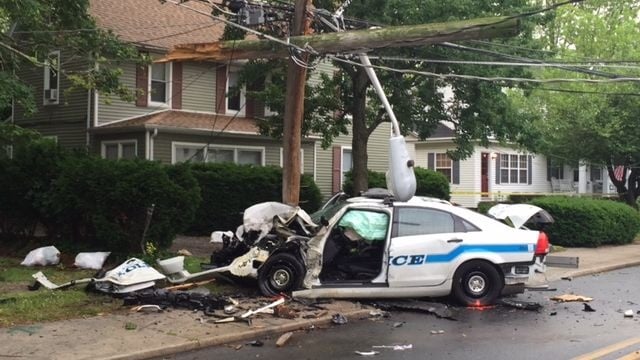 Police say the suspect who was involved in a head on collision with a Salisbury Police Officer, was driving at a high rate of speed.
Salisbury Police say both Officer Zachary Converse, and Michael Rayne are still at R. Adams Cowley Shock Trauma Center in Baltimore, where they're listed in serious but stable condition.
The investigation into Tuesday's crash is reportedly on-going at this time, but they have released some new details. Police say Officer Converse's patrol car was moving at less than 20 MPH, at the time of the crash, while Rayne was going at more than 70 MPH. According to the report, Rayne's high speed, and the rain covered roadway were both factors in the crash. Converse's vehicle apparently stayed in its lane before the collision.
Detectives are reportedly continuing to investigate the events that happened before Rayne got into the car. That investigation is reportedly being done in conjunction with the crash investigation which the Wicomico County Sheriff's Office Crash Team is handling. The details of that investigation are expected to take several more weeks for completion. Police say that both investigations are on-going at this time, and charges are still pending against Rayne.
Rayne was reportedly involved in a domestic incident at a Camden Avenue home, and was accused of breaking a neighbor's window.
Anyone with information about this incident is asked to contact the Salisbury Police Department 410-548-3165 or Crime Solvers 410548-1776.
The Salisbury Police Department says they are grateful to members of the community for their immediate and continued outpouring support of Officer Converse and his family.