Two arrested for armed robbery in Milford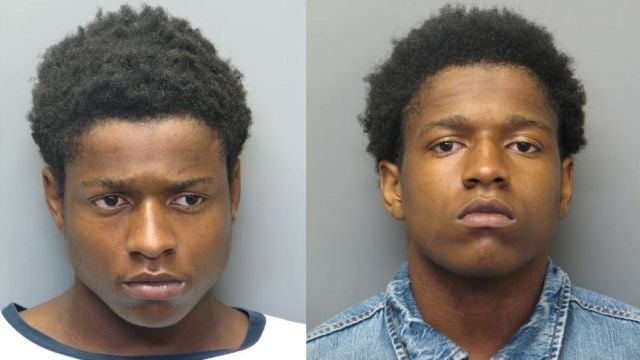 Two Milford men have been arrested, after they reportedly robbed a local convenience store.
Milford Police say on June 7, Officers responded to the Milford Mobile convenience store on Causey Avenue, for reports of an armed robbery. Once on scene, Investigators say they found that two men, wearing bandanas over their faces and armed with what looked like a handgun, walked into the store and demanded money from the store clerk. Police say after they got the money, the two fled on foot.
Soon after, an Officer reportedly noticed 19-year-old Timothy Jarvis on a nearby street, and took him into custody after a short foot chase. According to the report, 19-year-old Dwan Jarvis had also fled the scene, but in another direction. Police say a few days later, on June 10, they found Dwan Jarvis in the same area that Timothy Jarvis had been taken into custody, and arrested him.
Both were charged with robbery 1st degree, possession of a deadly weapon during the commission of a felony, conspiracy 2nd degree, and resisting arrest. Timothy Jarvis was reportedly additionally charged with tampering with physical evidence, possession of drug paraphernalia, and possession of marijuana.
Timothy Jarvis was is being held at Sussex Correctional Institution on a $89,350 cash bond, while Dwan Jarvis is at SCI on a $111,000 secured bond.