Salisbury man arrested after reportedly firing shots on Onley Road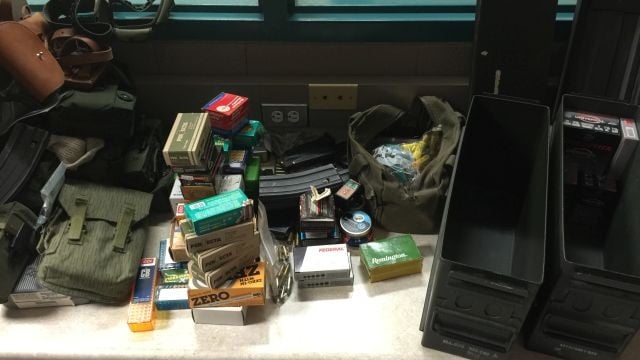 A Salisbury man is behind bars, after Police say they found an arsenal inside of his home.
Salisbury Police say on Sunday around 9:30 PM, Officers responded to Onley Road, after calls came in about a man firing a gun into the air. Once on scene, Police say their investigation showed that 52-year-old David Harris, had walked out of his house, and started yelling, before firing a handgun into the air and at a parked vehicle.
Harris had apparently gone back into his house before Officers arrived, prompting them to evacuate nearby houses, and set up a perimeter, all while trying to speak with the man. Police say around 10:10 PM, Harris walked out of his home, and was taken into custody.
During a search of his home, Police reportedly found two handguns, 11 long guns, and an assortment of ammunition. Harris has been charged with reckless endangerment, malicious destruction of property, intoxication to endanger, wear and carry a handgun, discharging a firearm within city limits. He is now being held at the Wicomico County Detention Center on a $25,000 bond.
Salisbury Police say their investigation into the incident is still on-going at this time, and they are asking anyone with additional information to contact them at 410-548-3165 or Crime Solvers at 410-548-1776.