Osprey chicks find a new home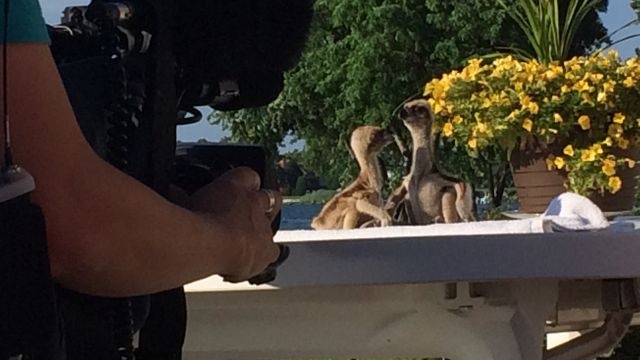 A pair of osprey featured on the Chesapeake Conservancy Webcam, are becoming foster parents to two young birds.
Tom and Audrey, the pair whose nest is featured on the webcam, have had three eggs this past year which were not viable. According the the Conservancy, this is not uncommon for first year mates.
Now, instead of hatching their own offspring, two ill-fated osprey chicks will be joining the nest. Dr. Paul Spitzer, an ornithologist, says he has seen the foster parent practice have great success in the past.
You can keep an eye on the nest on the Osprey Cam website: http://www.chesapeakeconservancy.org/osprey-cam