Mobile meth lab reportedly discovered during routine patrol in Millsboro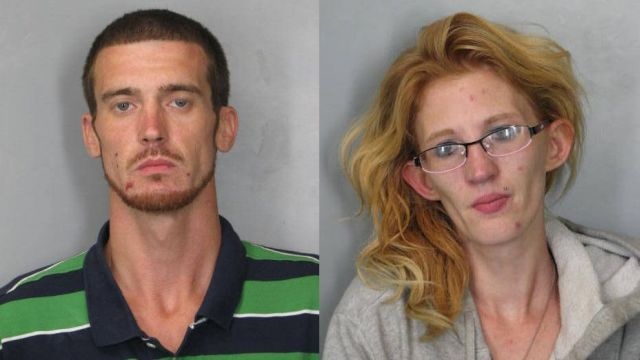 Troopers reportedly discover a mobile meth lab and two wanted people, while investigating an illegally parked vehicle at a local boat ramp.
Delaware State Police say on Monday around 10:00 PM, a Trooper on patrol noticed a red Jeep Cherokee parked at the Gull Point boat ramp, after dark while the area was closed. According to the report, when the Trooper asked the driver, 27-year-old Robert Donovan, of Houston, about being there, Donovan gave conflicting reports.
Police say they then did a computer check on Donovan, and his passenger, 24-year-old Mollie Moxey, of Ellendale, and found that both were wanted on outstanding capiases from Sussex County Courts. Both were then taken into custody, after which Police say they searched the vehicle, and found equipment and component mixtures of the manufacturing stages of meth along with key ingredients in making the drug.
Donovan and Moxey were then both charged with operating a clandestine laboratory, conspiracy 2nd degree, and possession of drug paraphernalia. They're now each being held on an $11,500 cash bond at Sussex Correctional Institution and Delores J. Baylor Women's Correctional Institution respectively.