Making a splash: Ocean City planning beach ball water tower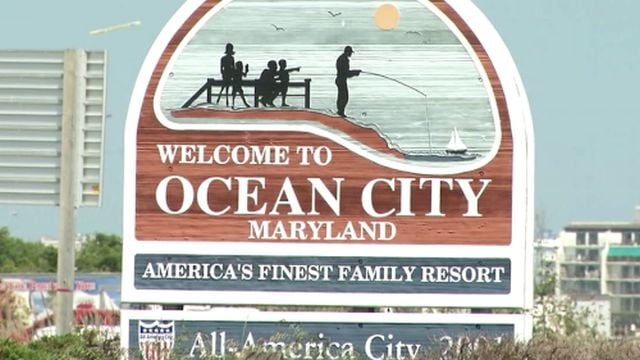 (AP) – Ocean City is planning to build a new water tower over the Route 50 bridge that officials hope will feature a beach ball and become a memorable landmark for the city.
Mayor Rick Meehan and the city council selected a $4.9 million bid from a Delaware-based company on Tuesday.
Once the bid is reviewed and awarded, the next step is to decide on the tank's design.
Ocean City's Public Works Director Hal Adkins says he hopes the city chooses a proposed design featuring a beach ball splashing down on a blue column.
Council Secretary Mary Knight agreed, saying that opting for the city's standard logo would save the city $10,000, but would not result in an iconic symbol for visitors.
Adkins expects the tower to be completed by January 2017.