Kerry grounded after bike accident, but how long?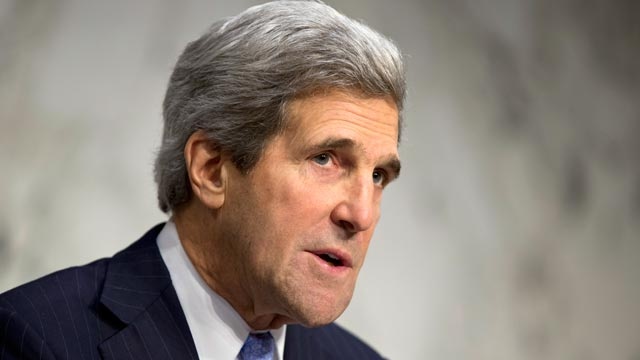 (AP) – The State Department says Secretary of State John Kerry's orthopedic surgeon is flying to Geneva to accompany Kerry back to the U.S. for treatment of his broken leg.
    
Spokesman John Kirby said Monday that Dr. Dennis Burke will accompany Kerry on his flight to Boston so he can monitor Kerry's condition and "ensure he remains comfortable."
    
Kerry, 71, fractured his right femur Sunday when he struck a curb with his bicycle and fell on a regular Tour de France route southeast of Geneva. He has been receiving treatment at Geneva's main medical center, HUG.