Fredericksen to retire as Wicomico Co. Superintendent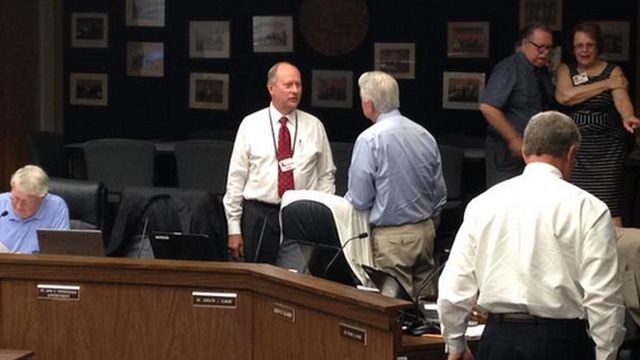 The Superintendent for Wicomico County Board of Education says that he will be retiring in June 2016, when his contract ends. John Fredericksen announced Tuesday morning, that he will not be returning for the 2016-2017 school year.
"During the past seven years our teams have worked hard and have had wonderful successes with our students and schools," Dr. Fredericksen said. "I have been glad to serve Wicomico students, families and staff as part of a dedicated and effective team. I look forward to continuing this work for the next school year, but will not seek to extend my time as superintendent beyond next June. At that point in my life, and after a very long and satisfying career in public education, I will be ready to relocate along with my wife Renee closer to our children and grandchildren. I wanted to give the Board plenty of notice so it could begin a superintendent search." Frederickson continued.
Fredericksen has been with the WCBOE since 2008. Prior to his tenure in Wicomico County, he served as a teacher, principal, and Superintendent in various areas of Minnesota. His last day with the WCBOE will be June 30, 2016.
"Dr. Fredericksen has faced the most challenging economic crisis in regards to funding the needs of our schools during his time as superintendent. Throughout this time, his focus has remained on addressing the needs of all students, from the homeless to the most affluent," said Board President Ron Willey. "This Board understands the weight of this responsibility and appreciates his service. I can certainly appreciate his desire to relocate nearer to his children and grandchildren."
The Board says they will now have ample time to find the next Superintendent. Their choice must then be approved by the state superintendent of schools. The new person will start July 1, 2016.