First Heat Wave of Season Likely for Delmarva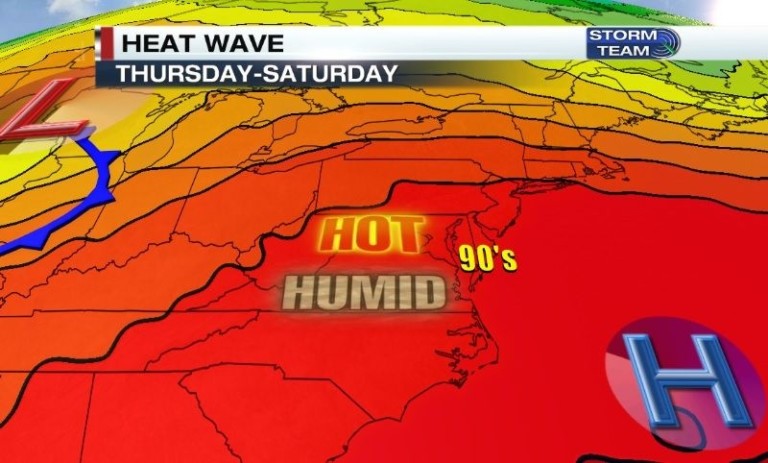 A heat wave will reach the Delmarva Peninsula by Thursday of this week and last into the weekend.
A heat wave for Mid-Atlantic standards is defined as three consecutive days or more with temperatures at or above 90 degrees. Here's a look at the local Delmarva forecast.
Wednesday: Mostly sunny & warm w/ low humidity. Highs 83-88
Thursday: Sunny, hot, and more humid. Highs 90-95. Heat Index 95-99.
Friday: Mostly sunny, hot, and humid. Highs 90-95. Heat Index 96-102.
Saturday: Partly cloudy, hot, and very sticky. Late T-storm. Highs 89-94. Heat Index 95-101.
Here are some tips in order to beat the heat:
Heat index values will approach 100 degrees at times and create dangerous conditions especially for those without A/C and those who are elderly and/or homeless. Even though this doesn't look like a major heat wave, it is the first one of the season and could catch some off-guard. So be sure stay as cool as you can, stay hydrated, and maybe head to the beach to get some relief.
You can always get an updated forecast at our website by clicking here.
-Daniel