DelDOT announces Firefly weekend road closures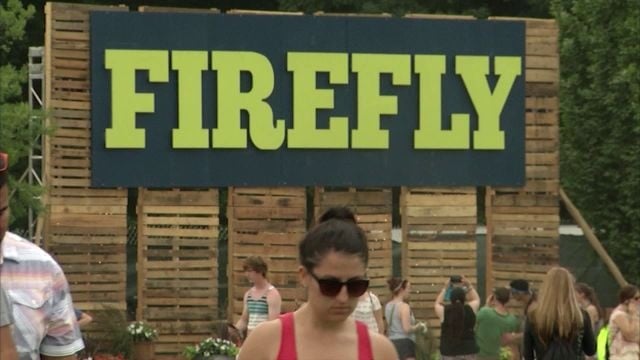 If you're heading to Dover this weekend for Firefly, you may want to review your route.
The Delaware Department of Transportation has announced road closures that will be in place this weekend, for the Firefly Music Festival at The Woodlands of Dover International Speedway. The festival starts on Thursday, June 18 and runs through Sunday, June 21.
Officials say because of the high volume of people, Leipsic Road and Persimmon Tree Lane near the speedway, will be closed starting at 10:00 AM on Thursday, and won't re-open until the festival has wrapped up. Camping/RV processing will be in Dover International Speedway's Lot 1, and traffic will get in through Route 13 via Jefferic Road or Leipsic Road.
Check in times for Camping are as follows:  
Wednesday Premiere Tent/RV pass holders:
Wednesday, June 17: 12 p.m.through 11:59 p.m. T
hursday, June 18: 12 a.m.through 6 a.m.
All other camping pass holders:
Thursday, June 18: 6 a.m. through 11:59 p.m.
Friday, June 19: 12 a.m. through 9 p.m.
Saturday, June 20: 6 a.m. through 4 p.m.
Sunday, June 21: 6 a.m. through 12 p.m.
For those not camping out at DIS, daily parking is available on the property. Drivers should enter the main entrance to the facility from Route 13.
Delaware Technical Community College on Scarborough Road, in north Dover, will be processing will call passes.
For details, or up to the minute traffic alerts, DelDOT officials are encouraging Firefly visitors to download their smartphone app, just search DelDOT in the app store. More details can also be found on Dover International Speedway's website, Firefly Music Festival's website, and Delaware Tourism's website.