Committee votes in favor of rezoning for Overbrook Town Center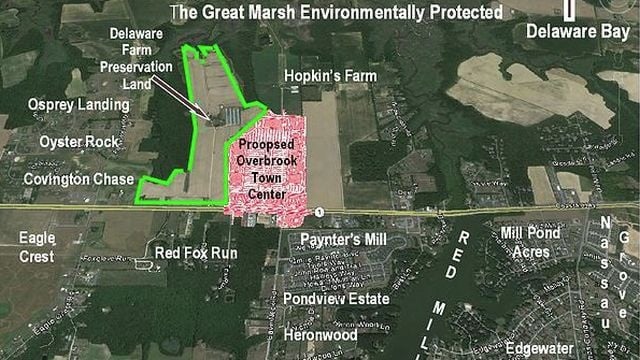 The Sussex County Planning and Zoning Commission held a vote Thursday night, in regards to the proposed Overbrook Town Center to be built near the Red Fox Run neighborhood.
The property, which would sit on 114 acres of land, is in need of rezoning. On Thursday night, the Planning and Zoning Commission voted 3-2 in favor of recommending that rezoning request to developers.
Thursday night's decision is only a recommendation for the Sussex County Council to have the final vote on, and County officials tell 47 ABC they have not yet set a date for that vote, however the next Planning and Zoning meeting is set for June 25.
Supporters of the new construction, which would take up 870,000 sq. ft. of land, say it could bring in 1,500 jobs in the area.