Two arrested after reported multi-tool stabbing in Milford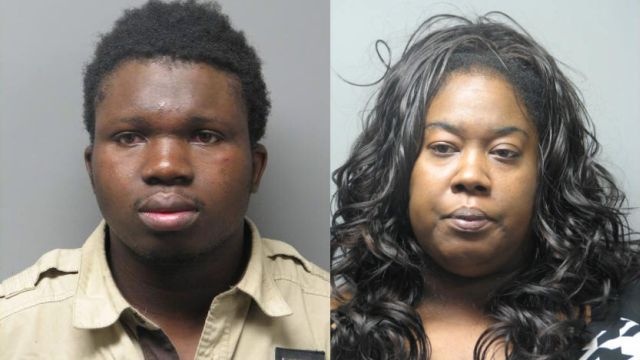 A Milford man, and his alleged get away driver have been charged, after the man reportedly stabbed someone with a multi-purpose tool.
Milford Police say on May 2, Officers responded to reports of stabbing at the Brightway Commons Apartment Complex. Once on scene, Police say they found a 20-year-old man with multiple stab wounds to his legs. He was then rushed to Milford Bayhealth Hospital for treatment.
The suspect, identified as 23-year-old Markensy Mondestin, was not at the scene at first, but apparently eventually returned with 36-year-old Rosheda Gould, of Ellendale.
According to Police, Mondestin and the male victim were arguing, when it turned physical. During the altercation, Police say Mondestin pulled out a multi purpose bladed tool, and started stabbing the victim with it. Mondestin then apparently fled the scene with Gould.
During Mondestin's arrest, Police say Gould tried to hide the multi-tool, wouldn't follow orders from Officers, and struggled with them while they attempted to arrest her. Eventually Police say Gould had to be tasered before she could be taken into custody. She was then charged with tampering with physical evidence, and resisting arrest.
Mondestin was also taken into custody, and was charged with assault 2nd degree, and carrying a concealed dangerous instrument. Gould was arraigned and released on $1,500 unsecured bond, while Modenstin was arraigned and released on $5,500 unsecured bond.
The male victim was treated for his injuries, and later released.