SU hosts Ratcliffe Shore Hatchery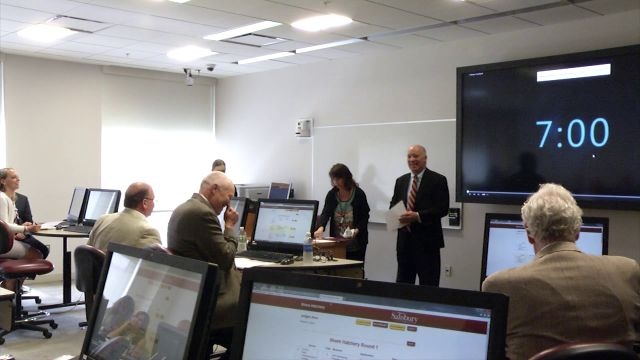 Salisbury University's inaugural entrepreneurship week continued Thursday with the Ratcliffe Shore Hatchery competition.
Thursday's contest was the fourth round of a five-year program hosted each semester. 15 teams from the mid-atlantic region were vying for their share of $125,000 dollars in prize-money.
Oasis Marinas, an Annapolis-based business that took home the big portion this past fall, came back Thursday for another shot.
"I think that's what really did it…we had a very clear vision about where we were, what our product was going to be and we can speak specifically about what we thought were going to some of the road blocks ahead of us." Says founder Dan Cowens.
8 teams won a portion of the grand prize, including Cowens' team.
The full list of winners include:
IPPS Mentoring Program – $5,000
Operation Precision Systems, LLC – $5,000
Kanga Trash and Energy Systems – $5,000
Gold Leaf Academy – $5,000
Oasis Marinas – $20,000
Kitchology – $25,000
Nuvu – $25,000
PaverGuide – $35,000
Entrepreneurship Week continues on Friday with SU's student entrepreneurship competition, featuring a prize pool of up to $100,000.
47 ABC will also be at SU on Saturday when the hit ABC show Shark Tank returns for a second year of casting.