Police arrest four people for drugs in Dover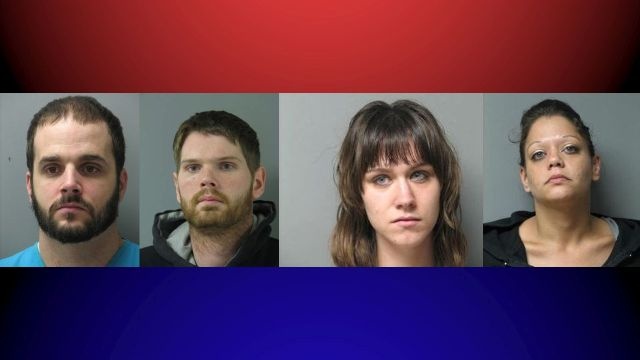 The Dover Police Street Crimes and Safe Streets Units say they have arrested four people for heroin possession on Tuesday afternoon in a Dover apartment parking lot.
Officers say they saw 31-year-old Jacob Leite inside a vehicle at 2:00 PM and were aware that he was wanted by the Delaware State Police on multiple warrants. Upon contacting the occupants in the vehicle, 25-year old Matthew Wright, 24-year-old Samantha Schock, and 33-year-old Heather Ridgeway, officers say they saw drug paraphernalia in plain view, leading them to find .6 grams of heroin and multiple paraphernalia items. Officers also learned that Wright, the driver of the vehicle, was wanted by the Delaware State Police as well.
The four are being charged with multiply charges including possession of controlled substance and drug paraphernalia.