Phillips Wharf Environmental Center host "Bay Day"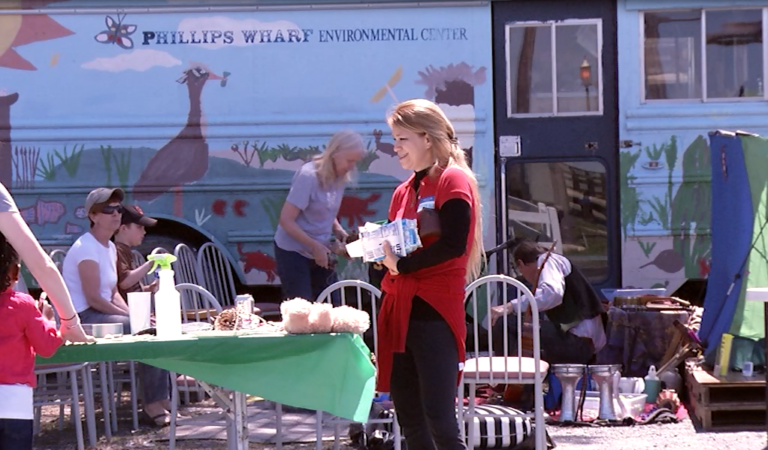 Scientists, watermen, and community members gathered at the Phillips Wharf Environmental Center for "Bay Day" on Saturday.
Kelley Cox, the executive director of the center, tells 47 ABC Bay Day is a time to educate folks so they can be better stewards of the Chesapeake Bay. One method introduced was oyster gardening.
Cox says they're encouraging people to foster baby oysters on their docks. She says oysters have the ability to filter several gallons of water and will create lasting benefits for the bay.
Cox continues, "The oysters are sort of the kidney's of the bay they filter out all of the bad stuff. They keep things from being suspended in the water, and help to take nitrogen out of the water and things like that."
For more information on the oyster aqua-culture education program at the Phillips Wharf Environmental Center, give them a call at 410- 886-9200.