Parkside HS celebrates AAS recognition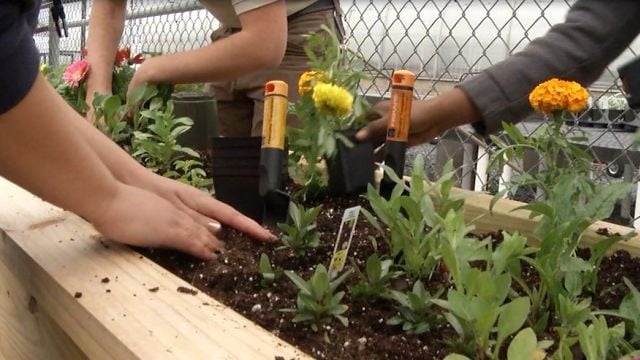 Parkside's horticulture program celebrated their designation as an All-American Selections Display Garden on Friday.
AAS is an independent plant trialing and award program.
The A+ Garden Centre at Parkside High has been selected to be one of their display gardens, and we're told a bonus for this new designation is a possible boost for tourism.
Ginny Rosenkarnz works with the University of Maryland Extension Program.
"Since we have one here on the eastern shore on the way to ocean city, I know a lot of gardeners who will be coming from all over from the western shore of Maryland and even the Eastern Shore of Maryland and they're going to stop here to take a look and see what the students at Parkside High A1 garden center has accomplished." Says Rosenkarnz. "It's awesome."
Wicomico County school officials say Parkside High is only the 2nd high school in the nation to be afforded this honor.