Panthers slam Spartans to advance to state championship game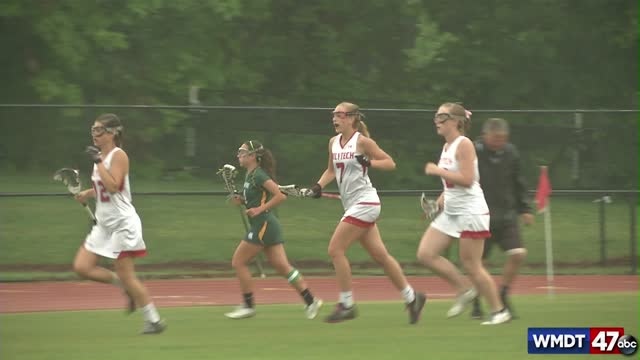 The Polytech girls lacrosse team advanced to the DIAA state finals, defeating St. Mark's 21-7 Thursday night.
Panthers junior midfielder Ali McKay led all scorers with 9 goals, while running mate Jamie Trabaudo netted 5 goals. Katie Richardson posted 5 points for Polytech, with 2 goals and three assists. Madelyn Balker and and Kendra Schweizer led St. Mark's with two goals a piece.
Polytech now advances to the title game to take on Cape Henlopen. I'm the regular season, Cape thwarted Polytech 19-9. The title game will be Tuesday, May 26th at 7 pm at Dover High School.