May 6 – Secret To Bradley Gillis Success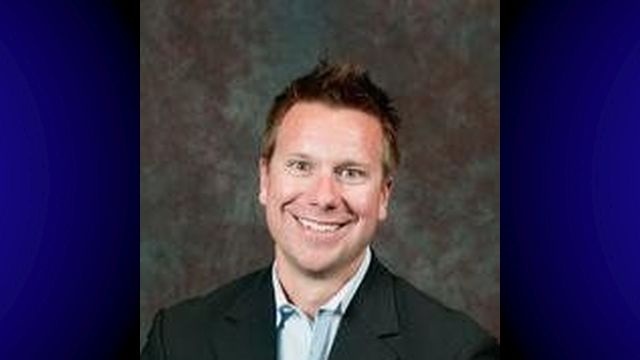 Bradley J. Gillis, CCIM serves as a Senior Advisor for Sperry Van Ness/Miller Commercial Real Estate, specializing in the sale and lease of medical/professional office, industrial and investment properties on the Eastern Shore of Maryland and Delaware. Starting his Commercial Real Estate career in 2004, Gillis has secured more than 180 transactions resulting in a career brokerage volume in excess of $70 million.
Prior to joining Sperry Van Ness, Gillis served as a commercial realtor for Long and Foster Real Estate Inc., where he represented buyers and sellers of income producing properties, commercial land and in addition represented retail tenants.
Notable career highlights for Gillis include the sale of a Walgreen's site for $2.5 million, Berlin/Salisbury Medical Suites for $2.3 million, as well as the sale of the 15,000 unit Northwood Industrial Park Complex, a 200,000 square foot industrial building in Easton, Maryland and CVS in Rincon, Georgia. Gillis also completed a 35,000 square foot World Gym transaction in Salisbury, Maryland.  Gillis completed a 28,000  square foot lease to Peninsula Regional Hospital in Millsboro, Delaware at Delmarva Health Pavilion. Most recently Gillis has completed a 60,000 sq ft lease with Shore Health University of Maryland Medical System.
Active in his community, Gillis is Past President for the Salisbury Area Chamber of Commerce. Gillis is a member of the Salisbury Wicomico Economic Development. Gillis also serves on the Wicomico County Youth and Civic Center Commission along with the Wicomico County Executive's Council of Economic Advisors. In addition serves on the Career Advisory Board for Salisbury University. To promote proactive broker cooperation Gillis host Sperry Van Ness's Annual Broker and Commercial Real Estate Forums.
Gillis was recognized by the Coastal Association of Realtors as a "Young Gun" in 2007. He is licensed in both Maryland and Delaware, and holds the industry's most prestigious designation, Certified Commercial Investment Member (CCIM). Bradley is also a graduate of Shore Leadership.
Gillis earned a bachelor's degree in Business Administration from Hawaii Pacific University in Honolulu, Hawaii.
Community Involvement
Past President of the Salisbury Area Chamber of Commerce
Member of the Wicomico County Executive's Council of Economic Advisors
Member of Salisbury Area Chamber of Commerce Young Professionals
Member of the Wicomico County Youth and Civic Center Commission
Member of the Atlantic General Hospital Foundation
Former Board Member of Urban Salisbury, Inc.
Former Board Member of Women Supporting Women
Former Wicomico County Library Trustee
Served on the 2011 Wicomico County Charter Review Committee
Graduate of 2008 Shore Leadership
Participant in the 2009 Ocean City Parrot Head Club Mari Gras Carnival
Sperry Van Ness Achiever award 2008, 2009 & 2011, 2012, 2013
Participant in the 2009 Wicomico County Youth and Civic Center Study Committee
Co-Founder of the Quest of the Silver Paddle race benefiting Junior Achievement of the Eastern Shore
2007 Coastal Association of Realtor's Young Gun
2011 Coastal Dispatch Young Professional
2007 Earned the Certified Commercial Investment Member (CCIM) designation
Career Advisory Board of Salisbury University
Former Chair of the Salisbury Festival 2012 & 2014Bradley J. Gillis, CCIM serves as a Senior Advisor for Sperry Van Ness/Miller Commercial Real Estate, specializing in the sale and lease of medical/professional office, industrial and investment properties on the Eastern Shore of Maryland and Delaware. Starting his Commercial Real Estate career in 2004, Gillis has secured more than 180 transactions resulting in a career brokerage volume in excess of $70 million.
Prior to joining Sperry Van Ness, Gillis served as a commercial realtor for Long and Foster Real Estate Inc., where he represented buyers and sellers of income producing properties, commercial land and in addition represented retail tenants.
Notable career highlights for Gillis include the sale of a Walgreen's site for $2.5 million, Berlin/Salisbury Medical Suites for $2.3 million, as well as the sale of the 15,000 unit Northwood Industrial Park Complex, a 200,000 square foot industrial building in Easton, Maryland and CVS in Rincon, Georgia. Gillis also completed a 35,000 square foot World Gym transaction in Salisbury, Maryland. Gillis completed a 28,000 square foot lease to Peninsula Regional Hospital in Millsboro, Delaware at Delmarva Health Pavilion. Most recently Gillis has completed a 60,000 sq ft lease with Shore Health University of Maryland Medical System.
Active in his community, Gillis is Past President for the Salisbury Area Chamber of Commerce. Gillis is a member of the Salisbury Wicomico Economic Development. Gillis also serves on the Wicomico County Youth and Civic Center Commission along with the Wicomico County Executive's Council of Economic Advisors. In addition serves on the Career Advisory Board for Salisbury University. To promote proactive broker cooperation Gillis host Sperry Van Ness's Annual Broker and Commercial Real Estate Forums.
Gillis was recognized by the Coastal Association of Realtors as a "Young Gun" in 2007. He is licensed in both Maryland and Delaware, and holds the industry's most prestigious designation, Certified Commercial Investment Member (CCIM). Bradley is also a graduate of Shore Leadership.
Gillis earned a bachelor's degree in Business Administration from Hawaii Pacific University in Honolulu, Hawaii.
Community Involvement
• Past President of the Salisbury Area Chamber of Commerce
• Member of the Wicomico County Executive's Council of Economic Advisors
• Member of Salisbury Area Chamber of Commerce Young Professionals
• Member of the Wicomico County Youth and Civic Center Commission
• Member of the Atlantic General Hospital Foundation
• Former Board Member of Urban Salisbury, Inc.
• Former Board Member of Women Supporting Women
• Former Wicomico County Library Trustee
• Served on the 2011 Wicomico County Charter Review Committee
• Graduate of 2008 Shore Leadership
• Participant in the 2009 Ocean City Parrot Head Club Mari Gras Carnival
• Sperry Van Ness Achiever award 2008, 2009 & 2011, 2012, 2013
• Participant in the 2009 Wicomico County Youth and Civic Center Study Committee
• Co-Founder of the Quest of the Silver Paddle race benefiting Junior Achievement of the Eastern Shore
• 2007 Coastal Association of Realtor's Young Gun
• 2011 Coastal Dispatch Young Professional
• 2007 Earned the Certified Commercial Investment Member (CCIM) designation
• Career Advisory Board of Salisbury University
• Former Chair of the Salisbury Festival 2012 & 2014