Local Eighth grader heads to Scripps National Spelling Bee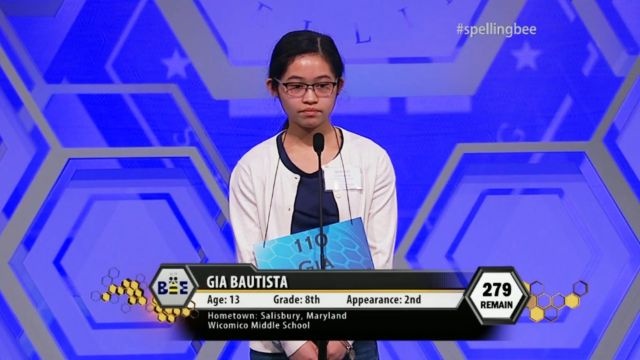 47 ABC's Wednesday "Good News" comes from the Scripps National Spelling Bee, which was broadcast on ESPN.
Eighth grader Gia Bautista from Wicomico Middle School represented the Eastern Shore on Wednesday.
Gia was the winner of the 2015 eastern shore Regional Spelling Bee sponsored by the University of Maryland Eastern Shore.
Gia spelled her first two words "piccolo" and "ohelo" correctly, but sadly she was not chosen as a semifinalist in the competition.
Never the less congratulations to Gia, and remember you can send us your good news, just use #GoodNews47