Delaware State University Commencement 2015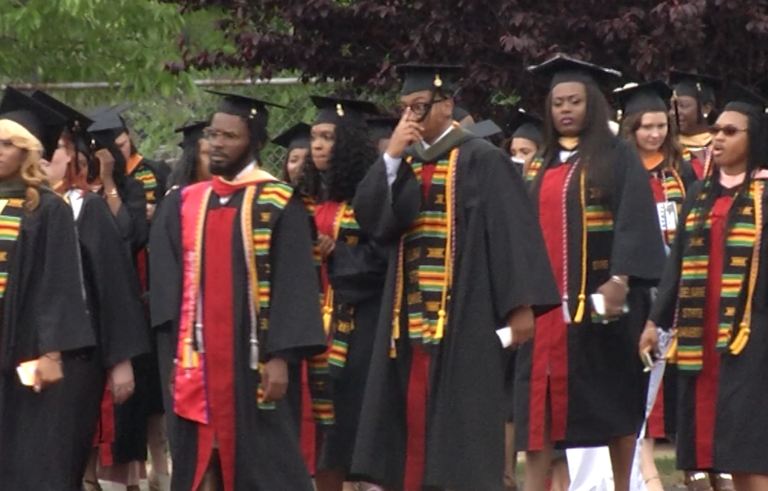 It's graduation season; and Sunday Delaware State University students turned their tassels at their 2015 commencement ceremony.
Dover Mayor Robin Christiansen and Delaware Senator Tom Carper were guests of honor at the event.
The most notable guest was commencement speaker, former president of Ghana, John Kufuor.  However, Sunday was all about the graduates. 47 ABC caught up with some of them in the procession to ask them what they were most looking forward to after graduation.
Students told us, "I'm looking forward to being great." "Getting a job, getting a job like my man Miles."  "I'm most looking forward to becoming a nurse," "Getting a good job and some money. Music majors 2015."  
More than five-hundred students graduated from Delaware State University today. The youngest student was nineteen years-old and the oldest  a seventy-two year-old social work major from Dover. The institution also had four students receive the Presidential Academic Award. The award is given to students who maintained a 4.0 throughout their undergraduate career.