Data suggests OC, Salisbury reap the benefits of Memorial Day Weekend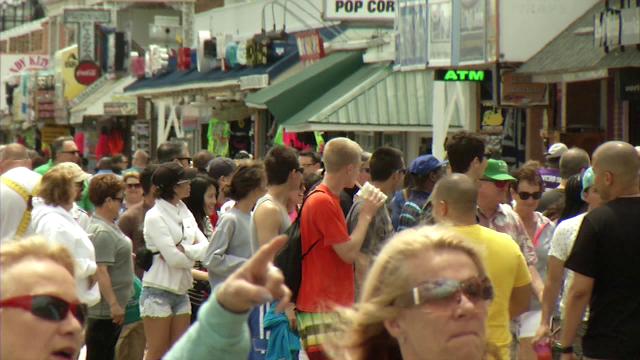 Memorial Day weekend is considered by many to be the unofficial start to summer.
If internet data is a predictor for the rest of the summer season, it looks like 2015 may be a great year for tourism in Ocean City.
According to a Forbes report, Ocean City was one of the top 10 most popular Memorial Day weekend destinations.
The data and results were based off of Google search queries beginning April 1st regarding memorial day travel.
Ocean City placed 2nd on the list, just behind Myrtle Beach South Carolina.
OC topped destinations like Disney World, Hualalai, Hawaii and Portland, Oregon.
47 ABC spoke to some folks on the north end of the beach town to find out what our visitors believe sets OC apart from other destinations.
"I heard lots of great things about it you know nightlife the beaches are nice lot of things to do and places to eat.", Said Alexa Small of New Jersey.
Brittany Rafferty of Pennsylvania also commented, saying, "(There's) Lots of nice people. I definitely enjoy Seacrets a lot, and the nightlife as well."
Salisbury may be reaping the benefits of that high draw to Ocean City.
Forbes also looked at data pertaining to searches for hotel sales based off of the same criteria.
They found that Salisbury was projected to be the 5th hardest U.S. city to book a hotel room over the holiday.
47 ABC spoke to multiple hotel representatives in Salisbury, who all say they were booked at 100% occupancy this weekend and that Ocean City played a big role in making that happen.