Biden discusses Asia-Pacific region at Navy graduation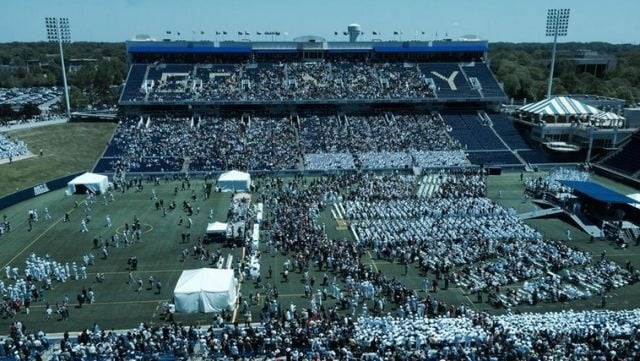 (AP) – Vice President Joe Biden is telling graduates at the U.S. Naval Academy that 60 percent of the nation's naval forces will be stationed in the Asia-Pacific region in five years.
    
Biden spoke Friday to 1,070 graduating students in Annapolis, Maryland.
    
He says many of them will be headed to the Asia-Pacific region to help manage emerging challenges before they devolve into conflict.
    
The vice president says equitable resolution of disputes and freedom of navigation principals are being challenged now by Chinese activities in the South China Sea, and the nation will need the Navy to protect those principals.
    
There are 866 men graduating from the academy, and 204 women. Of them, 790 will be commissioned as Navy ensigns, and 264 will be commissioned as 2nd lieutenants in the Marine Corps.