Washington Baseball Completes Comeback vs. Crabbers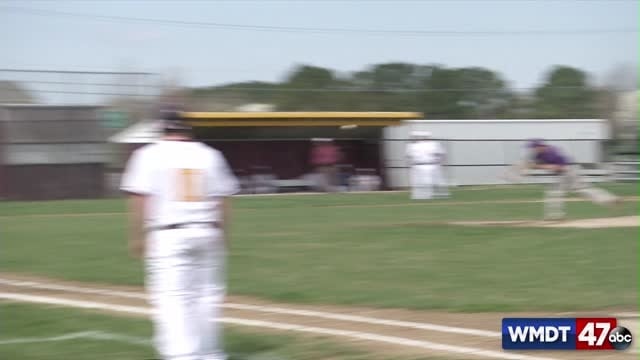 The Washington baseball team completed their comeback at home against Crisfield on Saturday to win 3-2. The win improves the Jaguars to 3-5, while the loss drops the Crabbers to 0-5.
The Crabbers would be the first ones to get on the board after a deep sac fly would give them the lead in the 3rd. The lead would then double after Noah Nelson beat out a throw for an infield RBI single. The lead would hold with Brett Tyler on the mound, as he found his groove early. But the Jaguars continued to fight. Julius White would get hit and take first base. Then on wild throw on an attempted pick off would allow him to score all the way from first to get Washington back within 2-1. Then in the 6th, the Jags would continue to fight.. After a deep double, Jordan Cullotta would come home off a wild throw to third. Then with a runner on 3rd, Charlie Heller would come up with the biggest hit of the game, bringing in the go-ahead run. White would shut down the Crabbers in the 7th for the win.
Washington returns to action Monday when they host Bennett, while Crisfield host Wicomico High School Monday.