UPDATE: Second suspect arrested for Milford PNC Robbery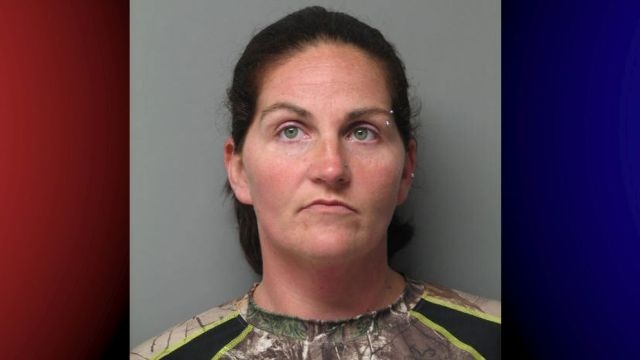 Police in Milford say they have linked a second suspect to the armed robbery of a local bank.
Milford Police say on they have arrested and charged 31-year-old Ashley Reynolds, of Greenwood, in connection to the April 2nd armed robbery of the PNC Bank on N. DuPont Highway. Reynolds, who was taken into custody after a vehicle pursuit in western Sussex County.
On April 3rd, an off-duty Trooper apparently noticed a car matching the description of the suspect vehicle in the robbery, and pursued it. According to the report, the maroon Impala fled from the Trooper, winding through Sussex County roadways, before Bridgeville Police Department deployed stop sticks, and caused the vehicle to slow down, and stop.
As the Impala slowed, Troopers say they heard a gunshot, and then found 35-year-old David Tyre, dead from an apparent self-inflicted gunshot wound in the passenger seat. The driver, Reynolds, was unharmed in the incident, and taken into custody by Troopers, before being turned over to Milford Police.
On Thursday, Reynolds was charged with robbery 1st degree, possession of a firearm during the commission of a felony, reckless endangering 1st degree, and conspiracy 2nd degree. Police say they found that Reynolds and Tyre were involved in the armed robbery of the PNC together. She is currently behind bars at Baylor Women's Correctional Institution on a $75,000 cash bond.
Tyre is suspected to have been involved in armed bank robberies that occurred in Denton, Maryland also. Law enforcement says the joint investigation continues with Milford Police detectives and detectives from Denton Police Department, Caroline County Sheriff's Office, the Delaware State Police and also Seaford Police Department, is on-going at this time.