UPDATE: No charges for parent of found toddler in Dover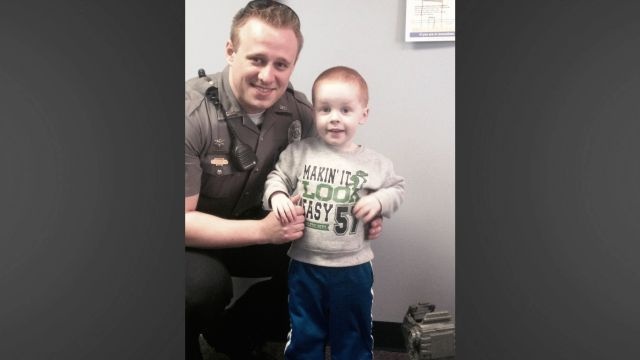 Police in Dover say will not be filing charges, after finding the father of a toddler found wondering alone.
Dover Police say on Monday morning around 8:00AM, a 2-year-old little boy was found on Colony Drive. Officers on scene reportedly learned that a neighbor had found the boy, who says his name is Keegan, wondering around by himself.
Police say they have since found the father of the boy, and will not be filing charges. The father and son have since been reunited. According to the report, the father had worked an overnight shift at his job, and fell asleep when he arrived home. Police say the man's children were also asleep. Two-year-old Keegan was apparently able to get out of the locked house, without waking anyone in the home.
After Keegan was turned over to Police by the neighbor who located him, he hung out in the department family room watching television, and playing games with department employees.
About an hour after the initial call, Police say the Keegan's father contacted Police, and they started an investigation into the incident.
Police say their investigation has led them to not file charges against the father, and return the boy to his custody. The name of the father, and last name of the child will not be revealed, because of the lack of charges.