UPDATE: Mayor proposes police body cameras in Salisbury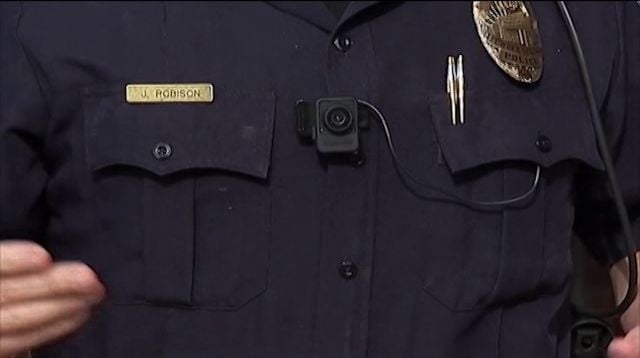 It appears body cameras the mayor of Salisbury is proposing to equip body cameras to every officer in the Salisbury Police Department.
The Mayor has reportedly proposed to the Salisbury City Council to allocate enough funding for a three year plan, expected to cost about $164,000. City officials say this was not included in his budget plan.
According to City Officials that money would buy 102 body cameras, one for every officer. To fund the plan, city officials say they can take the money from elsewhere in the budget or there is the possibility to seek grant funding and use funds from city speed cameras.
City officials tell us there is a option for a fourth year on the plan, that would allow them to retain the equipment, for just one dollar.