Three Wico. Co. residents arrested in connection to burglary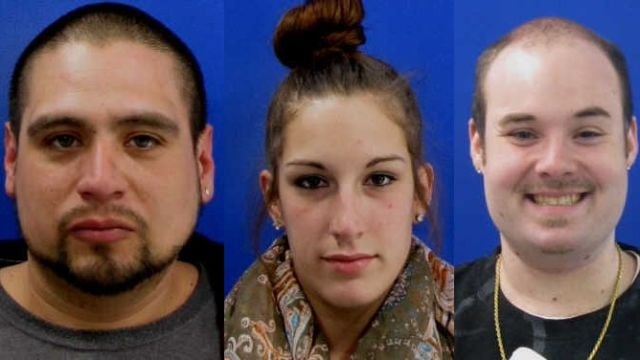 Three Wicomico County residents were arrested in connection to a Berlin burglary.
Berlin Police say Richelle Blair Peterman, of Hebron, John Emery Miller, of Salisbury, and Robert Alan Nickerson III, of Salisbury were arrested for stealing a large-screen television from a Bay Street home.
Authorities responded to the home around 2:00 AM Friday, in reference to a burglary in process. According to authorities, area residents observed a suspect enter an apartment by force and remove the television, before fleeing the scene. 
We're told this apartment was damaged by a previous fire on April 3, 2015. 47 ABC learned Miller is employed by a local contractor who was working on restoration of the apartments damaged by the fire.
Police units obtained a description of the suspect vehicle, which was quickly located and a traffic stop initiated. 
All three were charged with 3rd degree Burglary, 4th degree Residence Burglary, MDOP of $1,000, Theft Less than $1,000 and and 4th degree Burglary.
Berlin Police Department units were assisted by units from the Worcester County Sheriff's Office.