SU Softball Dominates Southern Virginia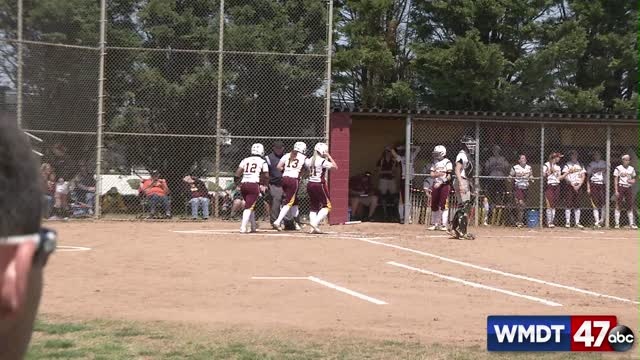 The Salisbury University softball team returned to the field Saturday for a double header against Southern Virginia and came away with a dominating 24-0 and 18-0 win. The wins improve the Sea Gulls to 22-3 on the year.
Salisbury wasted little time going to work in the first, plating plating 5 runs highlights by a 2 RBI double from Rebecca Hoey. The offense remained hot in the 2nd inning, scoring 11 runs off of 10 hits. Rachel Johnson would then do the rest. The senior would pitch her 7th career perfect game to help seal the win. The teams would take a small break and then pick things back up in the night cap, where SU continued it's dominate play. Annah Brittingham would pitch a 1 hitter while striking out 10. The Gulls would finish the day with 40 hits, 34 RBI's and 4 HR's on offense, while pitching 1 perfect game, recording 22 strike outs and walking none.