Salisbury officials planning for downtown demonstration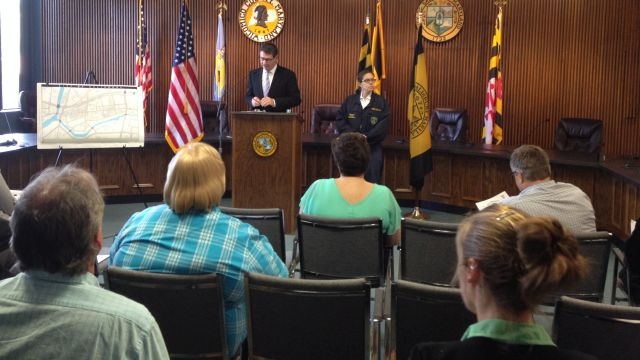 The City of Salisbury is preparing for a demonstration downtown Wednesday, after a flyer advertising a peaceful vigil circulated Wednesday morning.
At a press conference, Mayor Jim Ireton announced his support for the vigil saying there will be extra patrols Wednesday night, along with portable rest rooms and extra trash cans.
The Mayor says the city activated their Continuance of Government Operations at a level two, which is a watch. Mayor Ireton explains a watch is a notification to all city departments to prepare for an event.
The city is suggesting that downtown businesses, who operate out of normal business hours, close Wednesday and reopen again Thursday.
As for residents in downtown, officials say when you get home you should stay home. The mayor says he does not see this event as a threat, but the city attorney has drafted a civil emergency proclamation and a general curfew order as a precaution.
City officials have not identified what organization is planning this demonstration.