ROTC teacher in Somerset Co. facing allegations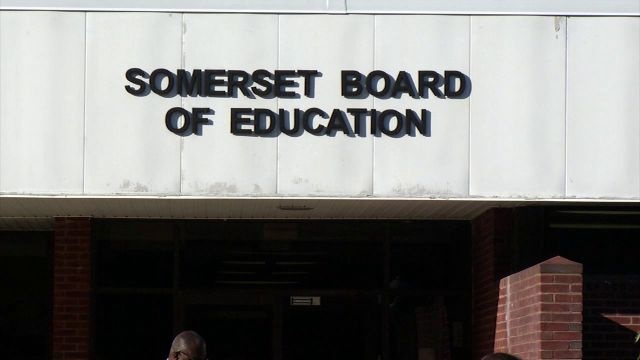 A 47 ABC investigation reveals that the school employee suspended in Somerset County is an ROTC teacher at an unidentified Somerset County Public School who was suspended with pay Wednesday following accusations of inappropriate contact with students.
A school district spokesperson tells us these allegations were made by two parents on Tuesday. The next morning, the superintendent questioned and later suspended the teacher. Maryland State Police and the Somerset County Department of Social Services are now investigating these claims.
So far no arrest has been made.
We're told the ROTC program at the high school has two teachers and the district spokesperson could not tell us whether the other teacher in the program has been questioned or if the parents of the other ROTC students were notified about the investigation.
What the school representative did tell us is that counselors and other services are available should students need them.