Remembering Douglas Romano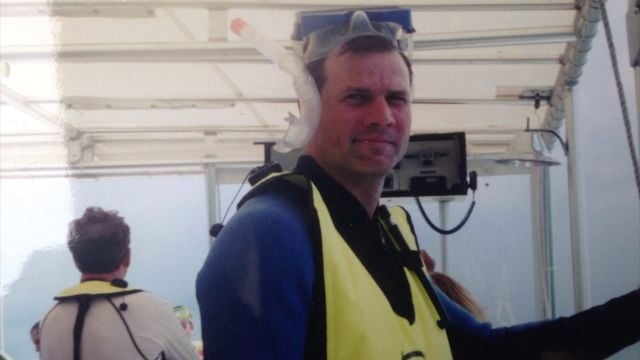 A life tragically lost too soon. Douglas Romano, a seventh grade science teacher, a husband, and father of three passed away Monday after his body was discovered off Cobb Island Maryland.
47 ABC spoke with Douglas' wife Allison who says she's "numb" right now.
After a fossil hunting trip on Sunday, Monday afternoon crews found his body, shocking his family. Allison tells us she actually went out to the Shore expecting him to walk right back up when they got there but of course that never happened.
Now surrounded by her three children she remembers him as a man with a passion for helping and inspiring others.
Douglas and Allison moved to the Delmarva area in 1993. The military school graduate and officer of the South Carolina National guard spent his days as a middle school teacher as well as a wrestling coach.
Stephen Decatur Middle Principal Lynne Barton says, "He was a colleague, friend, mentor, coach, and an inspiration to so many. He possessed a high level of energy and a positivity that was contagious. We will miss him."
Superintendent Jerry Wilson says, "It is heartbreaking when we lose someone in our school family. Our focus will be helping our students and staff to cope with this terrible loss, helping the Romano family in any way that we can, and remembering a special person who devoted his life to helping the next generation understand and explore their world."
Above all else Allison tells us Douglas took pride in his three children. Two currently in college and one following his father's footsteps in the military. Their son was about to leave for a three year tour but is now home. A family coming together to help pick up the pieces and find a way to move forward.
While the family is trying to move forward the death investigation is still open.
Spokeswoman of the Maryland Department of Natural Resources, Candy Thomson tells 47 ABC that Romano's death may have been an accident but they're still waiting on an autopsy to confirm the cause of death.
And as the weather continues to warm up with more and more boaters heading out on the water DNR gives this word of caution.
Thomson tells 47 ABC, "We urge people to think ahead, we urge people to spend the weeks leading up to boating season making sure that all of their equipment works properly."
Accidents on the water do happen which is why Natural Resources Police say it's not a good idea to boat alone.