Peaceful protest at UMES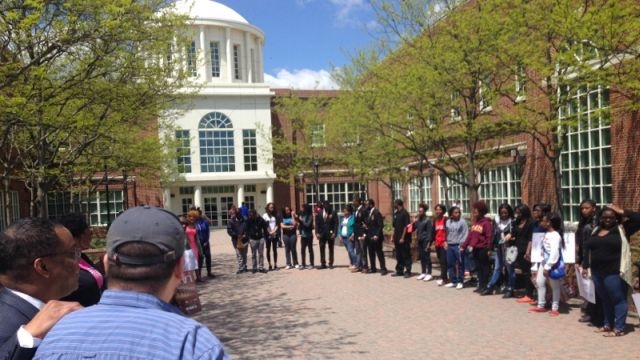 Students at the University of Maryland Eastern Shore are holding a peaceful protest on Tuesday afternoon, following the violent riots that happened on Monday in Baltimore.
47 ABC's Kelly Rule will have more from the protest, tonight at 6 PM.
Due to the protests, officials with Somerset County Public Schools tell 47 ABC that Princess Anne Elementary & Greenwood Elementary have been placed on code yellow, as a precaution.
This means that school operations and instruction will continue as usual, but all doors and window are locked, with the shades closed.