May 9th declared "Shark Tank Day" in Salisbury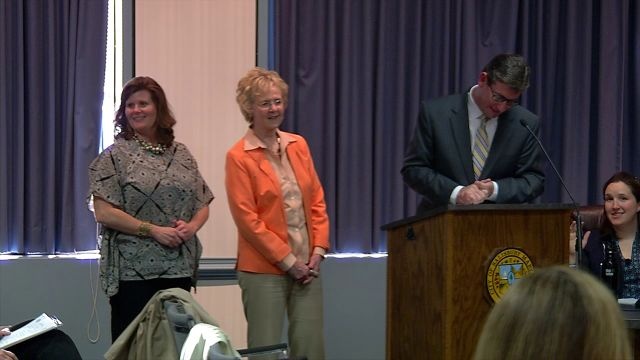 Monday night at the Salisbury City Council meeting, it was proclaimed that May ninth will be Shark Tank Day.
The event, which will make it's 2nd appearance at Salisbury University, featured 100's of entrepreneurs last year.
Terri Hollins took home the prize in 2014 with her invention that scanned your foot to find out what shoes are best for your foot shape.
Shark Tank makes its way back to Salisbury U on Satruday May 9th.
Salisbury Council member Jake Day spoke on his excitement for the event's return, saying, "Oh, this is fantastic, I think all of Salisbury's going to be excited to see Shark Tank casting call back in Salisbury." And "I think this will feed into the cycle that we're seeing of small businesses being created here, being started here, and that's really where the job growth of the future is going to come from."
If you would like to audition for Shark Tank at Salisbury University, you can find all of the details on our Shark Tank tab above.