Mallards Lacrosse Clip Bennett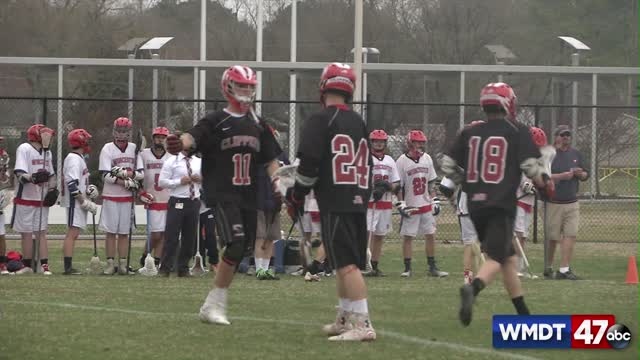 The Worcester Prep boys lacrosse team continued their strong start to the season Tuesday when they traveled to James M. Bennett and came away with a 9-7 win. The win improves the Mallards to 4-1, while the loss drops the Clippers to 2-2.
The Mallards would be the first ones to jump on the board after Sam Cantello would find the back of the net. The Clippers would come fighting back though. Matt Siedel would find score to get his team back in it, as the teams began to exchange goals. Patrick Petrera would then get into the scoring action for Worcester Prep. Then just before half, Sam Cantello would drive by 8 different defenders on his way to the crease where he would add another score for the Mallards. The deficit proved to be too much for Bennett to overcome. 
Worcester Prep returns to action Wednesday against St. Maria Goretti, while Bennett returns to the field Wednesday when they host North Caroline.