Easton Girls Lacrosse Pick Up Road Win At Parkside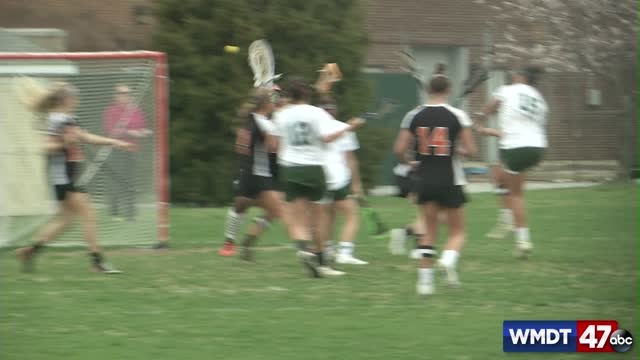 The Easton girls lacrosse team traveled to Parkside Friday afternoon and came away with a 15-10 win. The win improves the Warriors to 2-2, while the Rams fall to 2-3. 
The Warriors would grab a lead early after a couple goals from Bailey Olds and Molly Oertel. The Rams would then try and fight their way back. Blair Langeler would get into the crease and score to get her team within 4. Then Blair Vilov would add anther one to cut into the deficit further. But the Warriors would close the door, and hold on for the win.
Parkside returns to action Monday when they travel to Kent Island, while Easton returns to the field Wednesday when they host Cambridge South Dorchester.