Culver asks for public input regarding 2016 operating budget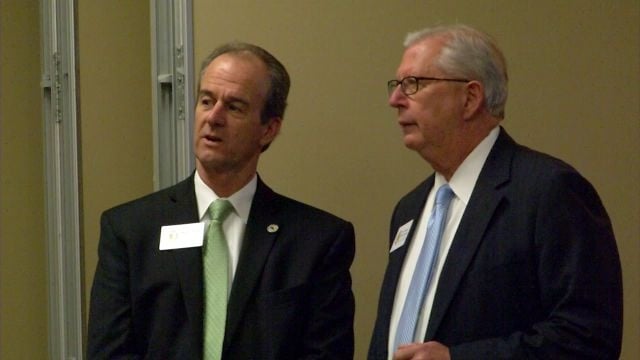 Giving their input on next year's county finances Wicomico County residents were invited by County executive Bob Culver last night to share their thoughts on the county's 2016 budget.
If Executive Culver's budget passes in it's current form Wicomico county residents taxes won't be going up.
That was one of the key points at a public meeting held Thursday night at the Wicomico County Youth & Civic Center.
Culver commented on the lack of a tax increase by saying, "We were able to absorb a lot of the cost that we have had to absorb from the state of Maryland and also catch up on some other things within Wicomico county, catch up on our maintenance efforts and our other problems and projects that were already started with no tax raise or no fee increase."
According to Culver and county Director of Administration Wayne Strausburg, Wicomico county has been bearing the brunt of a huge loss from the lack of funding provided by the state of Maryland.
Data provided by the county shows that since 2008 when the state made cuts in the areas of disparity grants, highway user revenue, and the detention center, the county incurred a massive loss.
"Over the last five years we have lost $78-million that we would've gotten through our grants, through our normal process and that's hurt a lot." Says Culver.
The need for increased funding for local education was a recurring theme at the meeting as residents expressed their desire for better compensation for teachers.
"We need to look at all of the activities, we need to look at where we're spending our money, and we need to be smarter about how we're spending our money in our education system." Said Kay Gibson, a Salisbury resident.
Culver says, "There's only so much money to go around." And "We've got to share all of the raises. It's not much right now, but whoever gets them will have to be in line and we've got to take our time with that."
Strausburg says the board of education requested funding for west salisbury elementary and about $2-million was granted.
Culver has until Tuesday to present his budget to the Wicomico County Council.