Adkins Secures Warriors' Victory With Walk-off Double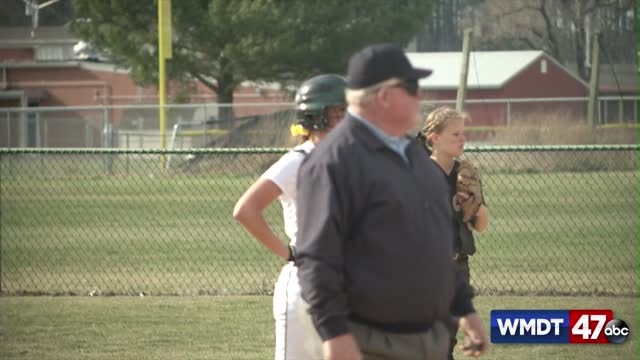 Kalie Adkins of the Mardela High School softball team secured her team's 4-3 victory this afternoon to end the Holiday Tournament against Sussex Tech with a walk-off double. The Warriors improve to 5-2 for the season, while the Ravens fall for the first time this season to a 4-1 record. Tech beat James M. Bennett earlier in the day, 11-0. 
Mardela took the early 1-0 lead in this one. Following a bunt up the third-base line by Emily Calloway, a poor throw from first to third base on the advancement of a base runner was mishandled, allowing Sydney Goertzen to sprint her way home for the early advantage. 
Tech fought back in the third inning, seeing Lauren Genshaw put a grounder up the middle into center field to send home two runners and take over the lead, 2-1. 
The game would be decided in the bottom of the seventh by Kalie Adkins, bringing home the game-winning run off a double. 
Mardela now awaits Parkside on Tuesday at 4 p.m., while the Ravens travel to Kenwood (Md.) on Wednesday at 3 p.m.