Sussex Tech Girls Lacrosse Falls To Ursuline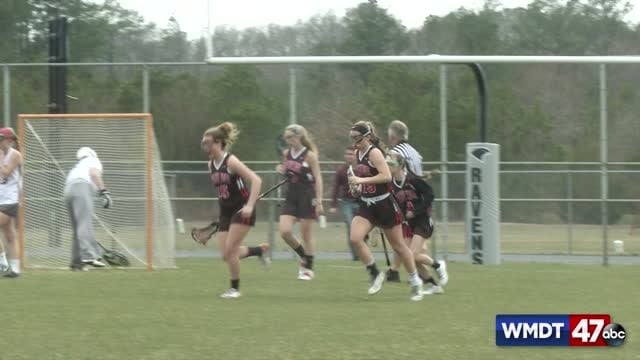 The Sussex Tech girls lacrosse team fell at home on Thursday night to Ursuline 11-8. The loss drops the Ravens to 0-1 on the year.
The Raiders would jump out to a quick lead, going up 5-1 after a score from Brooke Scheumsser. The Ravens though would start to fight their way back into it. Victoria Lockwood and Hannah Collins would both find the back of the net as the Ravens would climb back to within a few scores. But Ursuline would eventually close the door to take the win. 
The Ravens return to action next Tuesday when they host Caesar Rodney.